Professional Basement Waterproofing & Refinishing in Beaverton, OR
At John's Waterproofing we put customer service first and are proud to serve our area. Our team of trained technicians uses only high-quality materials from the best manufacturers in the business to ensure that you get only the best results.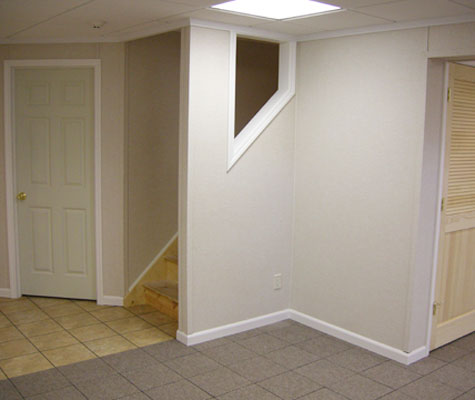 Basements that suffer from water damage often show signs like wet or damp basement floors, pooling or standing water, musty odors, or even leaky basement windows. We have products that are sure to make your basement clean and dry. Our excellent TripleSafe sump pumps are designed with a primary pump, a secondary pump, and a battery-operated backup pump so that you can have peace of mind, even during bad weather. Combined with our drainage systems, water can be safely be drained out of your basement and deposited a safe distance from your foundations.
Thinking of refinishing your basement? Then our waterproof wall panels and floors are the product for you! Waterproofing your basement before you refinish it is a wise step since it would be costly if something were to happen once it's redone. With our basement wall panels, you don't need to paint them and they will last for years to come because they are mold resistant and 197% stronger than regular drywall.
Reliable Crawl Space & Mold Damage Repair
Disrepair in a crawl space can very often lead to more significant problems in other areas of the house like the foundations. Problems in a crawl space often are the result of debris left there from the original construction of the house or simply from water damage or wood rot. We offer vapor barriers to seal out moisture and bugs while our thermal insulation ensures that the space is energy-efficient.
Signs of crawl space damage:
Sagging floors
Condensation
Mold
Wood rot
Foundation cracks
Wood rot, unlike surface mold, destroys the fibers in wood beams, weakening them and, as a result, causing the floors above it to sag. We can fix this by installing crawl space jack posts that lift up and support the beams, eventually correcting sagging floors.
We also exceptional foundation repairs. Whether its cracked floors, bowing or leaning walls, or tilting chimneys, we have the expertise and the time-tested products to give you quality, lasting results!
John's Waterproofing has the tools and the years of expertise to get your job done right the first time. Our team of friendly staff and certified technicians want to help you find the solution that will work best for you so that you can have the best results possible for your home. Call us today for a free estimate!
Plumbing repairs & emergency services
Does your home have leaky pipes, burst pipes, clogged drains, or other plumbing issues? Let John's Waterproofing solve these problems and more with our quick and efficient plumbing services!
Our plumbing services:
Emergency repair & pump-out services
Residential plumbing
Drain cleaning
Sump pumps & sewer ejection pumps
Frozen & burst pipe repairs
Kitchen, bathroom & laundry plumbing
Boiler installation & replacement