Reliable Plumbing Services in Oregon
Count on John's Waterproofing for quick, courteous, expert response to your plumbing needs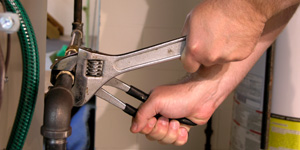 Why more customers choose our plumbing services
Fast, reliable plumbing
Experienced, licensed technicians
Quality materials & customized solutions
Free, no-obligation inspections & estimates
Plumbing is important, but we don't necessarily appreciate this importance until something goes wrong. Suddenly there's no hot water. Pipes freeze, crack and begin to leak. A toilet clogs and overflows all over the bathroom.
At John's Waterproofing, we never lose sight of plumbing's importance to homes and businesses.
Our aim is to respond quickly to our customers' needs, to provide reliable service for a fair price, and to offer the best products and technology available.
No job is too big or too small. If you need a leaky faucet fixed, we're the company to call. John's Waterproofing can also handle major plumbing jobs and all your plumbing needs.
We respond to every job with the same level of urgency and professionalism.
Fast, expert service is just a phone call away
Get a FREE Quote!
We provide free estimates in Salem, Beaverton, Eugene, Portland OR, and nearby for plumbing services. Give us a call at 1-844-268-0589 or contact us online today!
We have the solutions to meet all your plumbing needs
Repair & pump-out services
Restoring water pressure
Residential plumbing
Kitchen sink drain cleaning
Sump pumps
Replacing a failed water pump
Frozen & burst pipe repairs
Thawing frozen pipes
Kitchen, bathroom & laundry plumbing
Fixing a running toilet
Water heater installation & replacement
Free estimates
Expertise and experience for planned & unplanned events
Because you don't know when a plumbing problem will occur, John's Waterproofing has your plumbing needs covered. Our technicians have the experience and equipment to tackle just about any kind of plumbing disaster. But we're also the contractor to call when you're planning to remodel, upgrade or build new. In these less-urgent situations, we can collaborate during the design phase, making you aware of products and details that can help you achieve your goals.
Avoid a plumbing failure with inspections & maintenance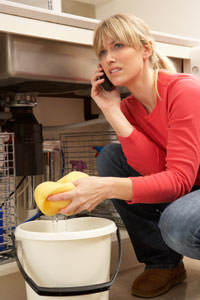 John's Waterproofing provides effective, lasting solutions to your plumbing problems.
The expression "an ounce of prevention is worth a pound of cure" is especially true with plumbing systems. Many plumbing disasters can be avoided by scheduling a plumbing inspection to identify worn items that should be replaced before they fail. For example, tank-type water heaters can rust out from inside the tank, displaying no weakness until a leak causes the basement to flood.
Sump pumps and water pumps should be inspected at least once a year to make sure they can still function effectively. Even the hoses that supply your washing machine can wear out and leak. By calling in a licensed plumber to inspect your plumbing, you can avoid the expense and inconvenience of many plumbing catastrophes.
Contact us for a no-obligation, free price quote for any of our plumbing services. We serve many areas of Oregon, including Silverton, Salem, and surrounding areas.