Basement Waterproofing in Greater Portland
If your basement is wet, cracked, or smells musty – we can help
As a waterproofing company in business since 1974, John's Waterproofing has experience helping generations of homeowners solve and prevent basement moisture and flooding issues. We have been recognized not only by our satisfied customers but also by organizations like the Better Business Bureau over the years for our hard work and success!
As the area's authorized dealer, we use patented waterproofing products that have successfully repaired hundreds of wet basements in Vancouver and Greater Portland, as well as the US Court House in Eugene and the President's Mansion at Linfield College.
Worried about water and its negative effects in your basement? Let John's Waterproofing perform a free estimate and let you know how to keep your home safe and dry. Call or click below to schedule your estimate today!
Before and After
Before

After

This basement was used to store important items to a business. They didn't know that it would all be destroyed by a water leak costing them tons of money. We came in and installed drain matting to channel the water, SilverGlo wall which acts as a vapor barrier and insulator, a perimeter drains to collect the water and a sump pump to collect the water and discharge it out of the basement and a usable storage space.

Before

After

Our crew came over and help finish this space with waterproof Thermaldry Elite Flooring and a Waterproofing system. The results speak for themselves! You get a good-looking space that is also protected from any ground water damage! That's a win-win in our book!

Before

After

This basement had a pretty serious water leak so the owner called us out to install out WaterGuard system. WaterGuard is an interior drain system that we put in the basement to catch any water that come in, making sure that the water doesn't touch your basement floors ever again.

Before

After

This customer needed a trench drain in front of his garage, the before picture shows what it looked like after the concrete was chipped away, the picture doesn't show that under reviled a broken French drain that was supposed to be working as their drainage system. The after photo shows the trench drain laid in place before concrete was poured around it. Even not all the way finished the space already looks better! Once they pour the concrete the crew will make sure it is smoothed out and even for a nice finished look!

Before

After

This customer had a finished basement that was used for kids living space, but without the proper waterproofing system in place they started to get water seepage and leaks down in the kids' bedrooms! destroying their stuff and leaving it an unsafe place to dwell in. Our team came out and put in a full Watergaurd system and put in our Thermaldry Wall system which will help reflect heat and make the room much warmer for the kids as well. This basement is now warm and dry!
Signs of a basement waterproofing problem
Your damp or wet basement can cause more than just a headache; these issues can create bigger problems like mold, mildew, rot, structural damage, and a variety of health problems. If you've noticed any of the symptoms below, you might have a basement water problem.
Wet or damp basement floor
Leaking or damp basement walls
Pooling or standing water
Crystaline deposit on concrete surfaces
Musty odors
Condensation
Sump pump issues
Leaky basement windows
---
Custom, proven solutions for a dry basement
Our complete basement waterproofing system includes all the solutions you need for a dry, comfortable, odor-free basement; no matter what's causing your issues. We offer many solutions for your home, including sump pumps, basement drainage systems, dehumidifiers, crack repairs, vapor barriers, and more.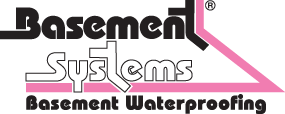 Request a free estimate from your local basement expert
If you think you have a basement waterproofing problem, request a professional basement inspection today. We will send one of our certified basement waterproofing specialists to visit your home and conduct a thorough inspection of your home's basement foundation. Our experts have won multiple awards from Angie's List, the BBB, and other organizations for our service and ethics, so you can be sure you're working with the best when you choose us!
John's Waterproofing fixes leaky basements in Oregon, in areas like Hillsboro, Gresham, Springfield, Corvallis, Albany, Lake Oswego, Bend OR, Longview WA and neighboring towns and cities. Contact us today for a free wet basement repair estimate.
Other companies might try to sell you on inferior basement waterproofing solutions. Our products have been developed, patented, and perfected by Basement Systems®, Inc. -- the world's largest network of basement waterproofing contractors.
Looking for a price? Get a no cost, no obligation free estimate.